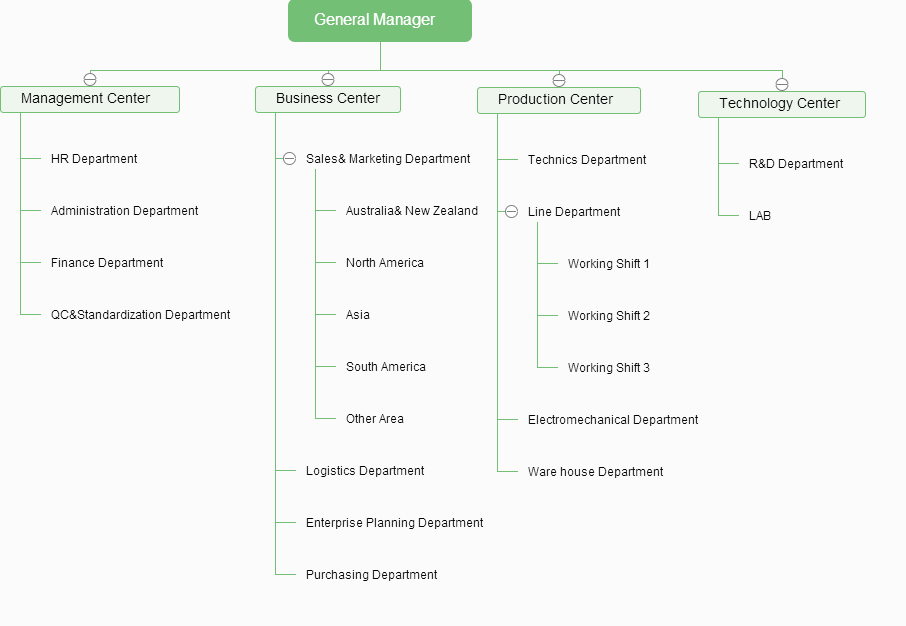 Staff Introduction
General Manager: Zhu Xiaoming, Executive Master of Business Administration (EMBA) major, Industrial Economics Doctor's degree. He has rich experiences on how to manage business and develop the market. Having worked in this area for more than 15 years, he successfully exported many kinds of geotextile and pushed the developmental level of Chinese geosynthetics, which helped him won the great praise of customers all around the world.
Email: dothan@geo-textile.com Tel: +86 158 4113 6247
Human Resources Manager: Piao Chunxia, graduated from logistics management major, bachelor of Administration, Senior Professional in Human Resources, intermediate executive of logistics. She has been worked in human resources for ten years, including five years of manufacturing enterprise human resources management. She specializes in personnel career planning, recruitment configuration, training and development, performance management, salary management and labor relations. Proficient in labor contract law and other laws and regulations, she can skillfully deal with employee relations. Piao has served as a senior human resources teacher course lecturer and independently developed the training courseware and hosted training sessions which attracted more than 1,000 person.
Email: hr@geo-textile.com Tel: +86 138 4289 3290
QA Manager: Yu Yang, graduated from Business Administration major, Bachelor of Administration. Worked for many years, he has wealthy production management and quality control experience. On the one hand, he built the 5S system and ISO9001: 2000 quality management system and was familiar with business process re-engineering, on the other hand, he made the product quality and production schedule guaranteed and provided the company with censor and consultation service of ISO9001, ISO14001, ISO18001. As a senior consultant of many enterprises, has established quality management system, environmental management system and safety management system to promote business process reengineering.
Email: qc@geo-textile.com Tel: 0411-66007883-803
Sales Manager: Tan Lei, graduated from English and Business Administration major, Bachelor's degree. He has ISO9001 Internal Auditor Qualification Certificate. His solid theoretical foundation, rich experience in geosynthetics, as well as the perfect sales concept and service concept of innovation helped him effectively built product supply relationship between our company and other companies abroad, and actively promote the coordination level of our company and other countries with the industry products and technology.
Email: sales@geo-textile.com Tel: +86 158 0425 7316
Business Manager: Qi Tonghui, graduated from Information Resources Management major, bachelor's degree, mid-level engineer. He understands multicultural background and business environment and is good at building multi-dimensional customers' supply and demand relationship. He used to build channels between a number of Chinese enterprises/government agencies and foreign projects, and effectively involved in the project management process.
Email: business@geo-textile.com Tel: +86 136 6423 0273
R&D Manager: Bi Hongji, graduated from the mechanical specialty major, bachelor's degree, intermediate engineer. He is not only familiar with non-woven producing process, principles and equipment in the non-woven cloth industry ,but also good at equipment analyzing、technology optimizing from the equipment state and product status. He developed and upgraded products 、managed Civil Engineering and Machinery Manufacturing by using the origin production line and combining with customer and market needs. Also, he carried out supervision work of "Dalian International Conference Center" project by using geosynthetics effectively.
Email: lab-supervisor@geo-textile.com Tel: +86 131 3042 5686
Lab Manager: Zhang Ying, graduated from the textile engineering major, Textile Engineering Master degree candidate. He has years of laboratory work experience and is proficient in manufacturing process of non - woven products、related standards and testing methods of geosynthetics industry of many countries, ISO9001、ISO14001、ISO18001 and ISO / IEC 17025 standards of laboratory management system. He built the technology and management system of our company , successfully helped the laboratory obtained the highest standard of CNAS recognition which can not only stand for the competence for various standards of many countries but also meet ilac-MRA mutual recognition.
Email: lab@geo-textile.com Tel: +86 131 6456 6185